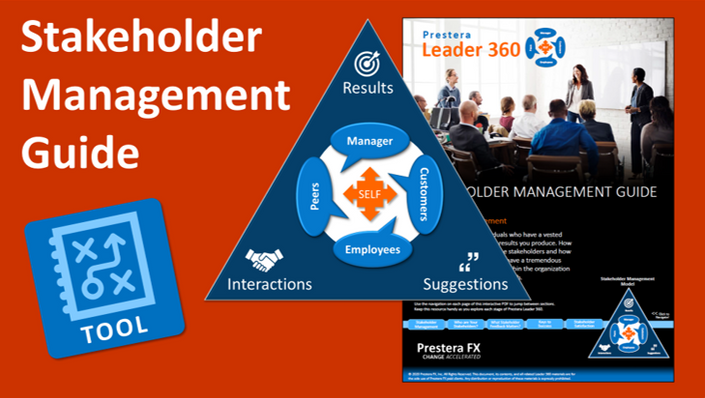 Stakeholder Management Guide
Understand what it takes to grow your personal brand with key stakeholders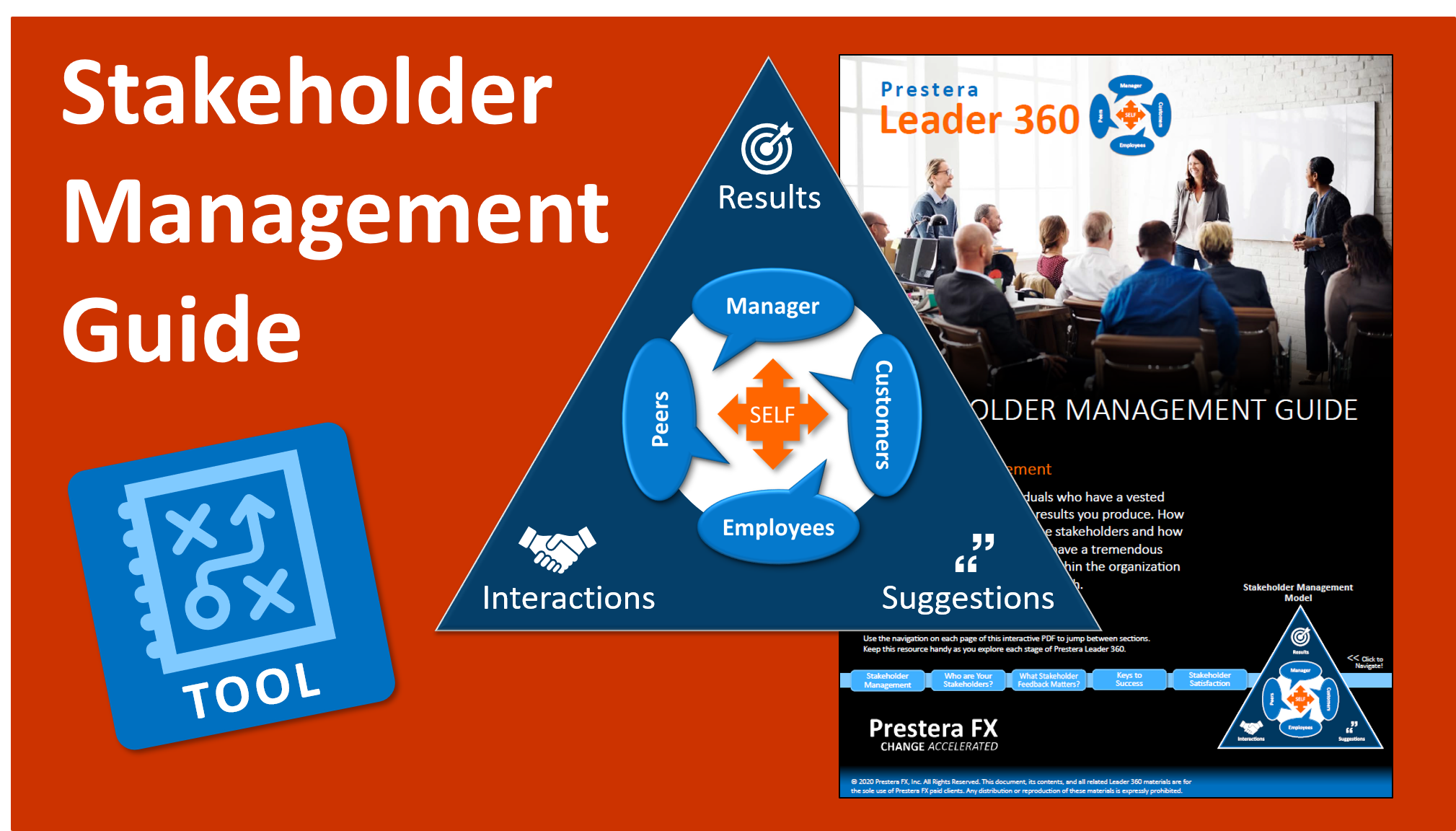 The Stakeholder Management Guide
...is an interactive PDF that describes Prestera FX's Stakeholder Management Model.
What are stakeholders?These are the people you work with every day, who have a personal stake in your performance. They include your manager as well as other internal and external customers, your peers, and (if applicable) your employees. Each of these stakeholder groups needs and expects different things from you, but generally they all expect results. Aside from the results you produce for them, it's also important that they like working with you, and this requires that you have positive interactions with them as you work towards a stronger working relationship with them.
Why does stakeholder management matter?What your stakeholders think of your behaviors greatly influences your personal brand and reputation. If they love working with you and the results you produce for them, they will sing your praises around the water cooler and in the room, when decisions are being made about your future. When the opposite is true, your damaged reputation could hold you back from getting the opportunities you seek.
What can I do about it? Having self-awareness of the behaviors that are helping or hurting your personal brand is an important first step in improving your reputation. The Stakeholder Management Guide lays out for you the results and interaction criteria that are important to your stakeholders. Take some time to understand those criteria and gauge your own behaviors against them. That will get you on the road to self-awareness.
With this purchase, you will be able to download and utilize this resource guide to help you understand and gauge your stakeholder management effectiveness. The Stakeholder Management Guide also comes with a how-to video to help you get the most out of the tool.

Course Menu
TOOL: Stakeholder Management Guide
Available in days
days after you enroll
Click the Enroll button below
to purchase the Stakeholder Management Guide and get started!