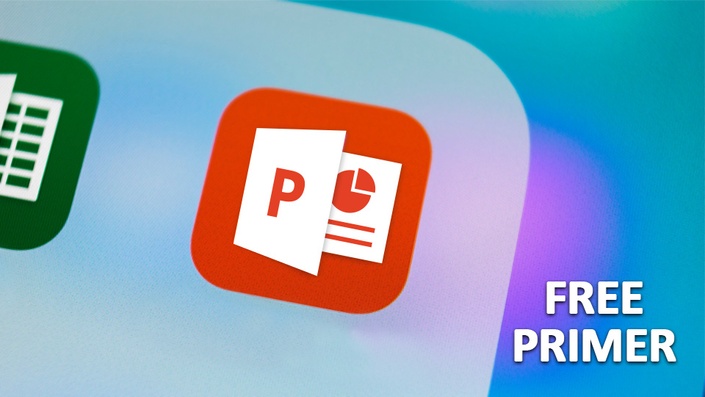 Telling Your Story
9 PowerPoint Tips for Trainers
Telling Your Story
9 PowerPoint Tips for Trainers
Do you struggle with presentations and getting your ideas out in a way that your audience finds engaging and impactful? This FREE primer course describes what the pros do to make their PowerPoint slides come alive. Use the tips provided to help you present content that makes it easier for your audience to digest, understand, apply, and take action. This also acts as a nice introduction to PowerPoint for Trainers, a program designed by trainers for trainers to help them develop the PowerPoint skills needed to be successful.
Your Instructor

Gus has been helping organizations improve the capabilities and performance of their leaders and workers for over 20 years. For 15 of those years, he has run his own learning and development consulting practice and has worked with hundreds of client organizations ranging from pharmaceutical and consumer healthcare product companies to brokerage, banks, and insurance companies, from IT startups to long-established telecommunications service providers as well as law firms, retailers, hospital systems, and chemical manufacturers. In that capacity, he has led and collaborated with hundreds of employees, sub-contractors, and vendor-partners to deliver results for clients and their stakeholders.
Gus earned a PhD in Education with a minor in Management as well as an MBA, a BS in Marketing, and a Certified Performance Technologist designation. He has taught Masters-level courses in Instructional Systems Design and Change Management. He frequently delivers live and virtual workshops for leaders at all levels, regularly publishes and presents on these topics, and is a recognized thought leader in the talent development industry.