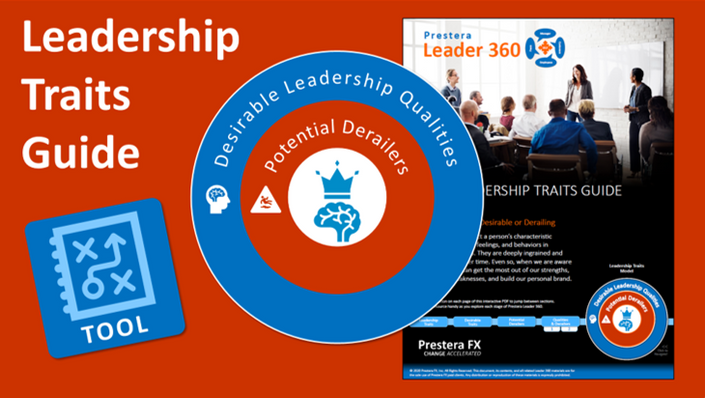 Leadership Traits Guide
Understand the personality traits most often used to gauge leadership potential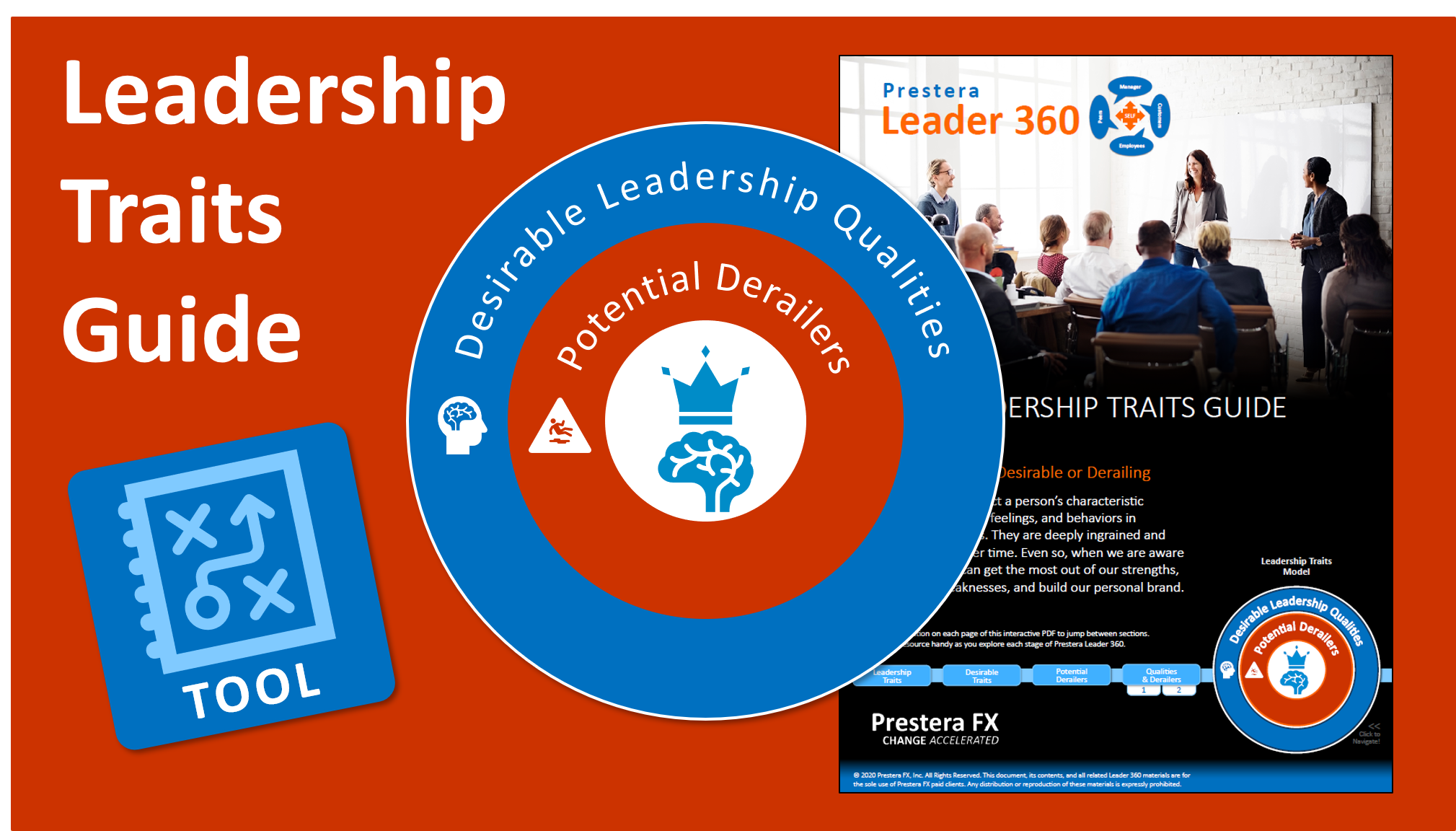 The Leadership Traits Guide
...is an interactive PDF that describes Prestera FX's Leadership Traits Model.
What are leadership traits? They are personality traits that are often used to gauge leadership potential. Like any aspect of your personality, leadership traits are deeply ingrained from an early age, so changing them is slow and difficult. Even so, with some self-awareness, you can ensure that you approaching your career in a way that best positions you for the success you aspire to achieve.
Because leadership traits are often considered in decisions about which leaders to promote within an organization, it's important for you to understand what they are and how your own traits compare against them. When you know your strongest leadership traits, for example, you can find ways to play to your strengths and showcase those traits for all to see. When you know your poorest leadership traits, you can find ways to avoid playing to your weaknesses and protect those traits from being overly-exposed.
If you know your worst leadership traits, the ones that could potentially derail your career, you can take steps to mitigate them now before they cause irreparable damage to your personal brand and reputation with your organization. Curbing these potential derailers is not easy, but having self-awareness is a great starting point.
Knowing your strengths and weaknesses as it relates to leadership traits can help you better position yourself for success. We have identified the 24 most common leadership traits and the 24 most common potential derailers, and have developed the Leadership Traits Guide to help you better understand those 48 attributes. There are many leadership traits models out on the market, and some organizations have created their own in-house models. If you have one and like it, then use it. But if you're not satisfied with the one you have or you simply don't have a model to reference, you're in the right place.
With this purchase, you will be able to download and utilize this interactive PDF resource guide to help you understand and gauge your leadership traits. The Leadership Traits Guide also comes with a how-to video to help you get the most out of the tool.

Course Menu
TOOL: Leadership Traits Guide
Available in days
days after you enroll
Click the Enroll button below to make your purchase and get started.