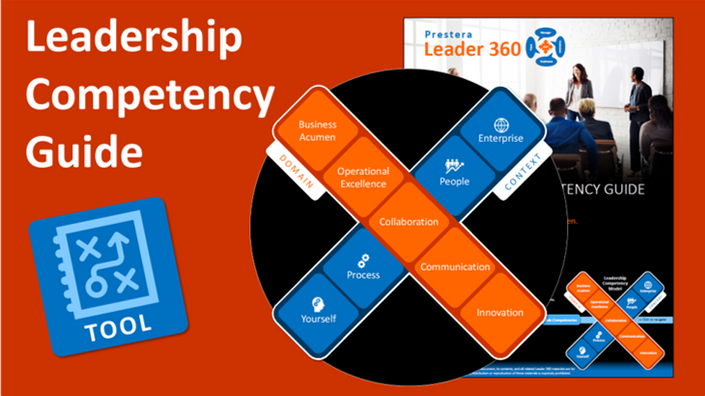 Leadership Competency Guide
Understand the knowledge, skills, and abilities required to be an effective leader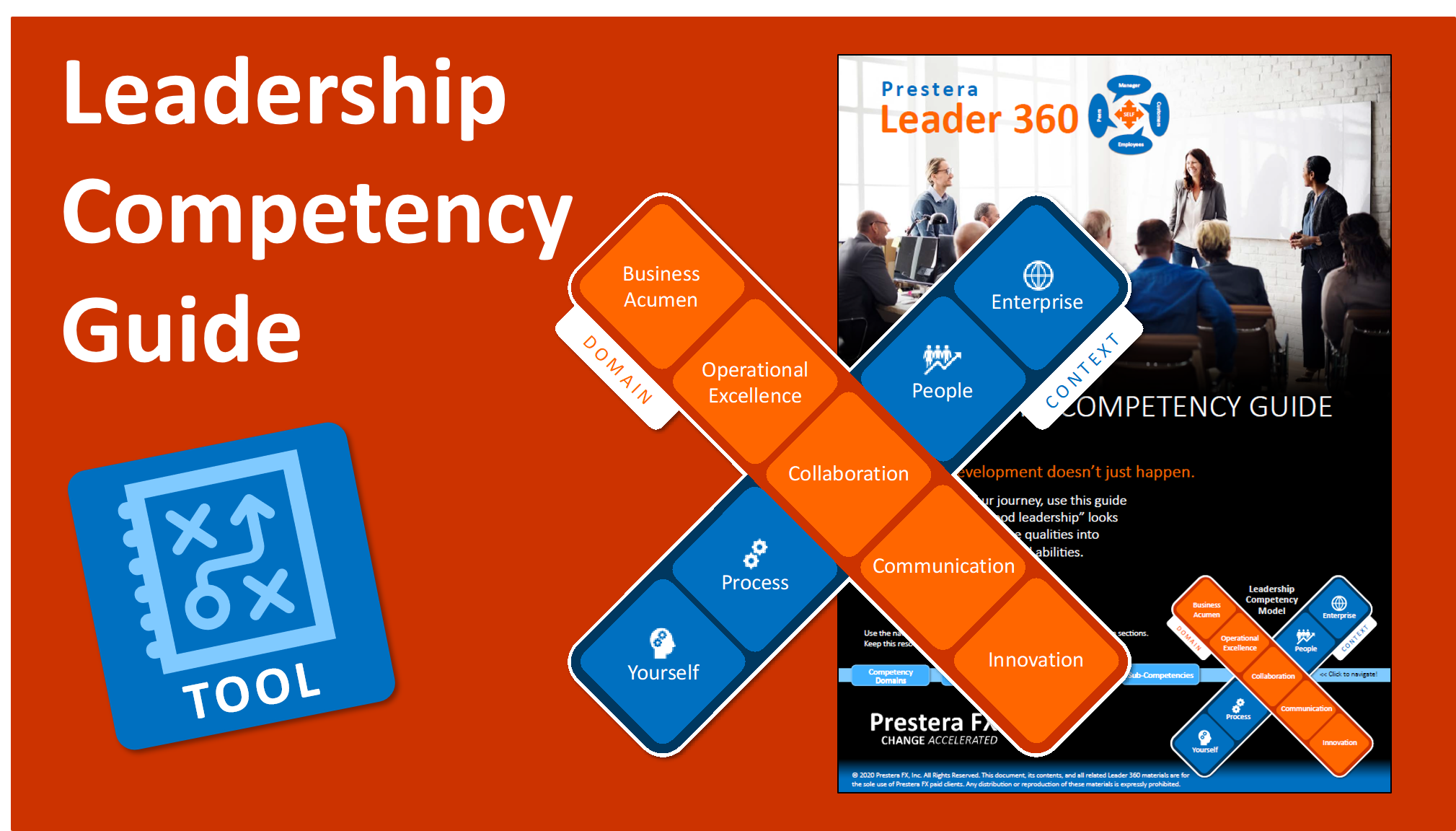 The Leadership Competency Guide
...is an interactive PDF that describes Prestera FX's Leadership Competency Model.
What are leadership competencies? They are the knowledge, skills, and abilities that we need to be effective leaders within organizations. Knowing what those competencies are can help you identify current areas of strength as well as development opportunities that will help you lean into your career aspirations. There are many leadership competency models out on the market, and some organizatios have created their own in-house models. If you have one and like it, then use it. But if you're not satisfied with the one you have or you simply don't have a model to reference, you're in the right place.
With this purchase, you will be able to download and utilize this resource guide to help you gauge where your leadership capabilities are relative to where they should be and what they will need to become in order to achieve your career aspirations. The resource guide also comes with a how-to video to help you get the most out of the guide.
Course Menu
TOOL: Leadership Competency Guide
Available in days
days after you enroll
Click the Enroll button below to make your purchase and get started.