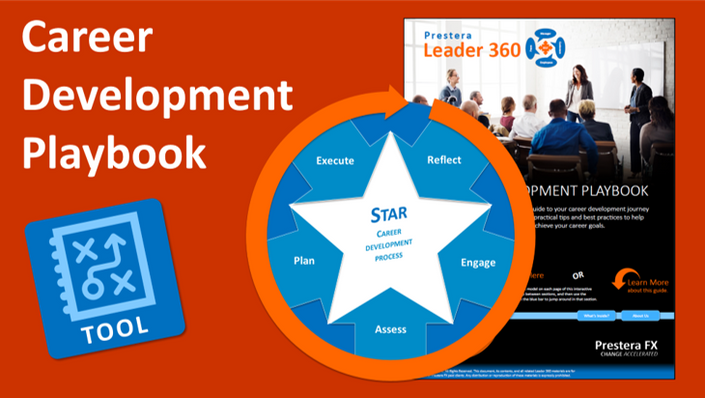 Career Development Playbook
A guide and workbook for navigating the career development process.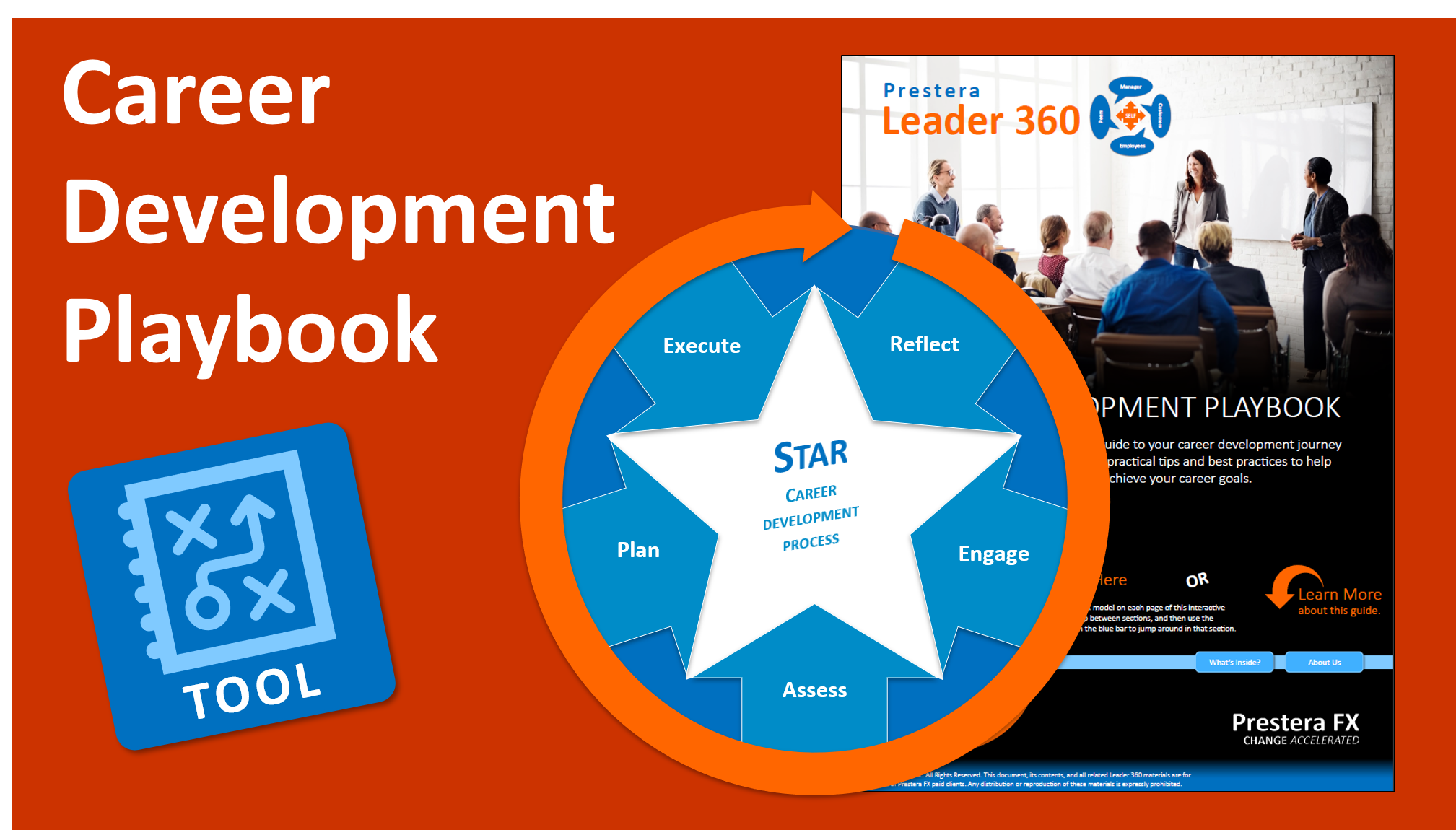 The Career Development Playbook
...is an interactive PDF that guides you through the Star Career Development Process, providing you with the guidance to navigate the process on your own. It also acts as a workbook, where you can complete exercises that enable you to move through the process.
We offer this Playbook in combination with other courses and supporting tools as part of the Prestera Leader 360 Program, but if you just want to purchase the playbook by itself, this is the place to do that. Just complete the enrollment process and you'll be able to download the file. Once you've downloaded it, you can navigate the PDF electronically on any device, or you can print it...or both!
Click the enroll button below to purchase the Career Development Playbook.